Coosa Valley Equine Center Staff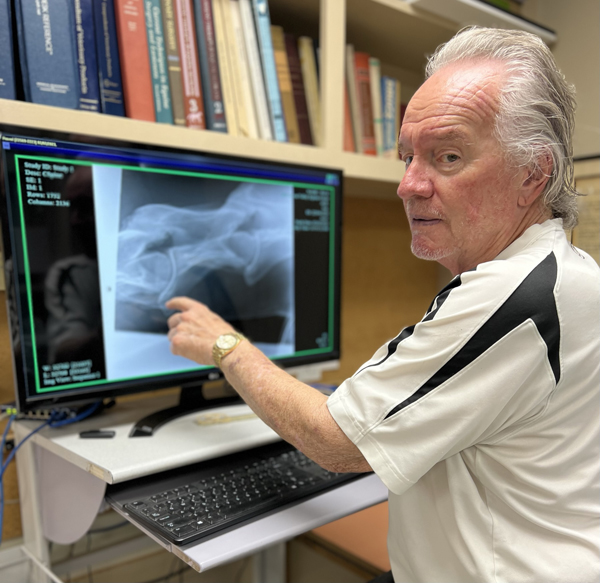 Ed Murray, DVM
"dredvet" grew up on a cattle and poultry (including a hatchery) farm in "Rosa", a small community just north of Oneonta, Alabama. Dr. Ed is a 1973 graduate of Auburn University School of Veterinary Medicine. An active member of the American Quarter Horse Association, Alabama Quarter Horse Association, American Association of Equine Practitioners, just to name a few. He serves on the AQHA Stud Book & Registration Committee as well as numerous other task forces.  Dr. Ed and his wife, Sandra Jean, have been together since July 4, 1976 and they have one son, Austin, who is a video game designer.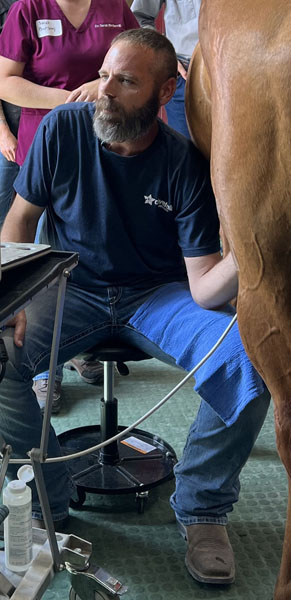 Jody Wagner, DVM (June 20, 1977 - August 8, 2023)
Dr. Jody earned his Doctor of Veterinary Medicine from Auburn University College of Veteriniary Medicine. Jody first came to Coosa Valley Equine Center in June, 2002 - over 21 years ago directly after graduation. Since then, he has seen and worked for thousands of horse owners and seen and worked for thousands upon thousands of horses. Everything from that "emergency same day" Coggins you forgot you needed to being across the surgery table from Dr. Murray for that flipped over large colon at 4AM Christmas morning - that one is hard to forget with his kiddos waiting to open packages and we are just hanging fluids in recovery. There were a lot more of the "He is just lame somewhere and I don't know where..." and "He can't hold his left lead..." and "I just saw the swelling last week and Bute hasn't fixed it..." Many of you, when asked who your vet is, said "I use Dr. Jody". He planned to keep helping horses and their owners for years to come. He certainly did not see his career nor his earthly life coming to an end before he reached a lot more of the goals he had set. The horse community was important to him as he was important to them. There will be other horse docs to come along, more horses to be seen and more horse owners to be helped, but the loss of Dr. Jody does leave a void in our horse world and our horse industry. Please keep him and his family in your hearts and prayers.
In his memory, the family requests donations to Alabama Veteran-Dovetail Landing
11534 Stemley Road Lincoln, AL 36096 or donate online at https://alabama-veteran-2.snwbll.com/dovetail-landing.
Coosa Valley Equine Center will be remembering him in this manner as well.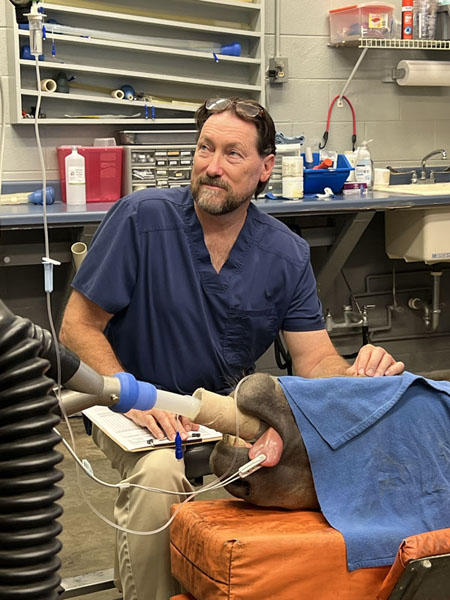 John Sudduth, DVM
Dr. John is a 1989 graduate of Mississippi State University and was our first student extern from there in 1988. After graduating Dr. John did an internship at Littleton Equine Medical Center in Littletown, Colorado and practiced in Colorado, Wyoming and Montana until returning to the southeast where he rejoined us in the spring of 2005. Dr. John is originally from Jackson, Mississippi. His wife, Tammy, is an avid dressage rider.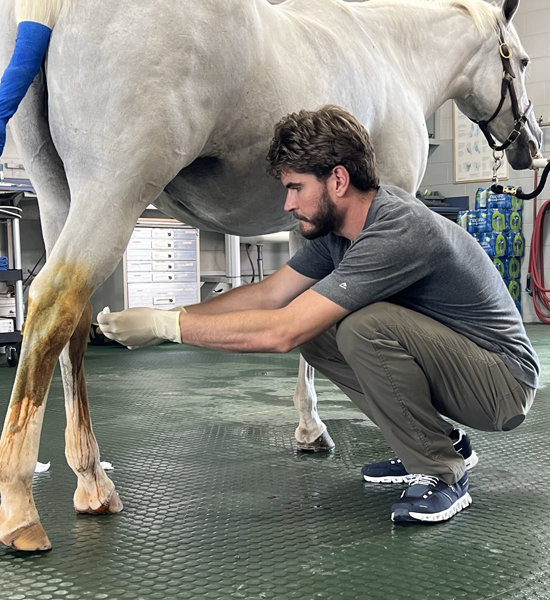 Patrick Hatch, DVM
Dr. Patrick is our newest veterinarian and a 2022 graduate of Mississippi State College of Veterinarian Medicine. He did two clinical rotations at Coosa Valley Equine Center his last year of veterinary school and just cannot get enough of this "horse doctoring" thing. We knew before his graduation that we wanted him to be part of our family.
Support Staff
Office, Records and Finance: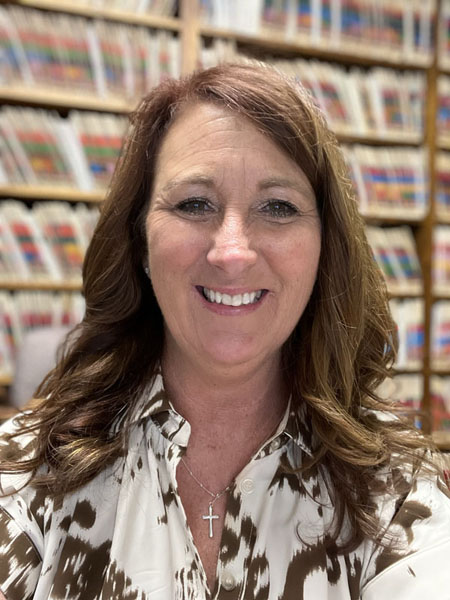 Evelyn Stevens
Evelyn joined our clinic in August 2005. She has been the voice behind "Coosa Valley Equine" and scheduling your appointment, finding the exact veterinarian for your horse's specific need as well as invoicing you for your visit. Her husband of 25 years, Doyle is a superintendent for the highway department as well as the Pastor at Rugged Cross Cowboy Church in their hometown of Ashville. Evelyn enjoys spending her spare time with her grandchildren and her Toy Australian Shepherds.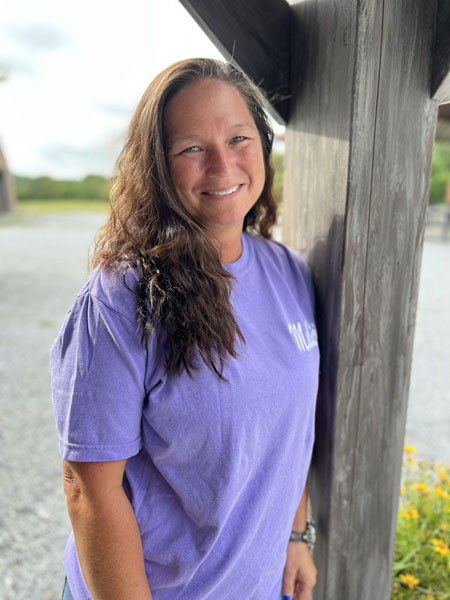 Melicia Rogers
Melicia became a mainstay in our practice in January 2012. She is a multitasker and can help in any area needed, from overseeing laboratory testing and equipment, technician to all veterinarians and helping in the front lines with appointments and directing calls to the appropriate veterinarian. Melicia's husband Joseph works with Honda, and they have two daughters. When not at work you can find Melicia at one of her daughter's games, soccer, softball, volleyball, basketball or just spending time out in the outdoors and with family.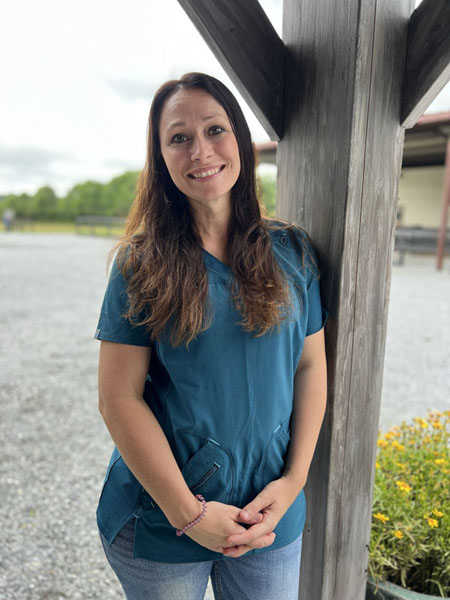 Beth Elliott
Beth became a part of our technician team as a high school student. She then went on to Auburn where she earned her Animal Science Degree. After graduating she returned to her technician position with us and enjoyed riding her mare and participating in NCHA cuttings. She met and married Johnathan Elliott who spent his externship here at our clinic then he went and received a Degree of Veterinarian Medicine at Mississippi State University and currently they own Big Springs Veterinary Clinic located in Springville, Alabama. Beth and Johnathan have two children. Beth continues to be a vital part of the technician staff with us two days a week and is getting to experience Motherhood on her days off. If you do not get to see her here at CVEC, helping at Big Springs VC, loving the time with her children, she could possibly be off running and training for another St. Jude marathon.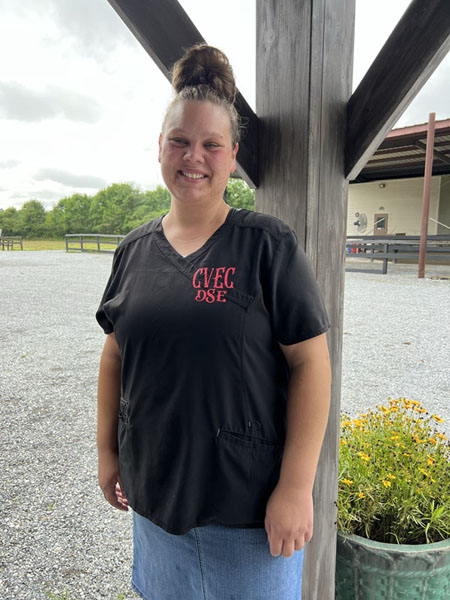 Ellie Stetler
Ellie joined our technician staff in July 2019. Ellie is a dedicated to her work and is a part of everything positive at Coosa Valley Equine. Even on your bad days Ellie brings a smile to your face. On her free time away from the clinic, you might find her riding her horse or working on projects at her property and her tiny home.
Jessica Hubbard
In July 2022, Jessica joined our technician team with a "working interview", ask her about that story. With that being said, Jess helps with being a technician and joining in on the maintenance side as well. Jess came to Coosa Valley with knowledge of horses from riding/training her own and helping her mom at their boarding farm. Jess has a passion for riding from barrels to sorting to just enjoying the trails. If you don't find her on one of her horses, she is spending her time with one of her three dogs enjoying the outdoors.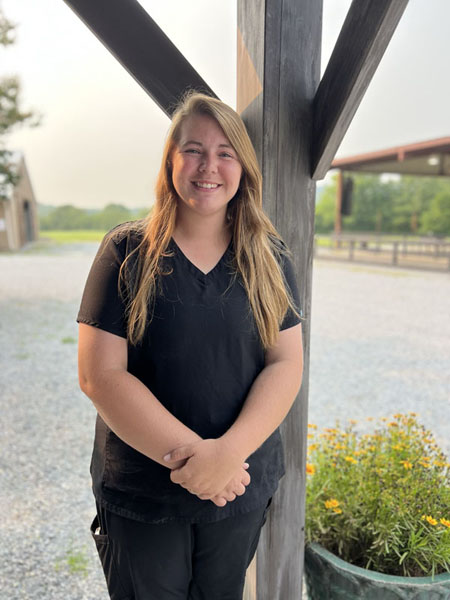 Kerri Cowans
Kerri also joined our technician team in 2022, in mid-September. Kerri's horse knowledge also comes from prior clinic experience as a technician and an avid horse lover of her own. Kerri enjoys her free time riding one of her many horses or just working on her farm with her husband, Justin, and their son, Rhett.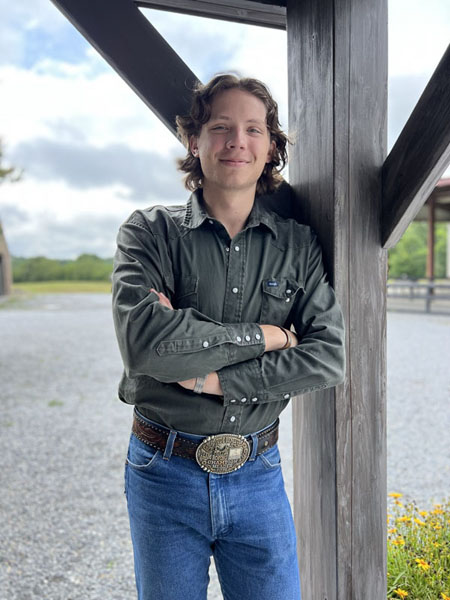 Connor Coe
Connor has joined our technician group for the 2023 summer. Connor is not new to the horse industry or the technician side of a clinic. His dad is Jason Coe, DVM, whom Connor along with his two brothers, have been raised in a veterinary clinic, Animal Hospital, where Dr. Murray began his veterinary career with Dr. Charles Payton. Connor's mom, Jennifer, keeps all the Coe's in check and is a huge part of their love for animals. Connor will be attending Auburn in the fall 2023.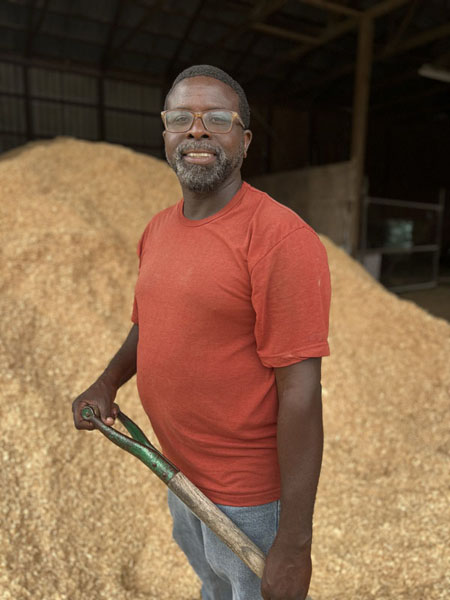 Jermaine Morris
August 2011 is when Jermaine joined Coosa Valley Equine. If you have ever been to visit us for any length of stay you have met him. Jermaine helps in our barns keeping all the horses fed, watered, stalls cleaned, etc. He not only helps with day-to-day barn chores, but Jermaine also maintains the grounds here at the clinic. If you can't find him around the barns when you need him, just shout "someone brought doughnuts or lunch" and he will appear…lol. Our lives would be dull without Jermaine entertaining us. When off the clock, you can find him playing a video game with his 2 cats or at the movies watching a scary one.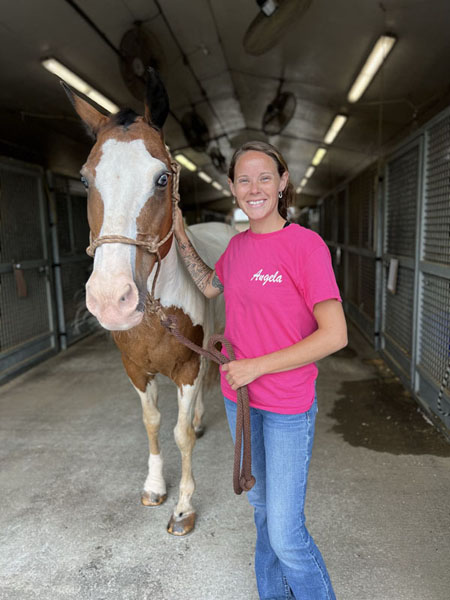 Angela Sorenson
Angela came to join us in June 2021. She has the masterplan for the organization of the barns for sure. You can rarely go into any barn area that is not spotless when she is on duty. She even comes and helps in our treatment area as a technician when extra help is needed. Her horse knowledge is also from owning/training/riding her own horses. Angela has three children, her daughters are also very active in the horse community, while her son loves his soccer and guitar. Angela's relaxation is improving and maintaining her own farm.
Coosa Valley Equine Center, PC
Our Hours:
Monday - Thursday: 8AM - 4PM CST
Friday: 8AM – 2PM CST
Saturday - Sunday: Closed
Urgent/Emergency After Hours Available
Our Location:
1330 Mineral Springs Road
Pell City, AL 35125
205.338.1111
100% Equine – medical and surgical care including performance evaluation