Coosa Valley Equine Center and the team extends our deepest thoughts and sympathy to the family of our very own Dr. Jody Wagner who left us much too soon!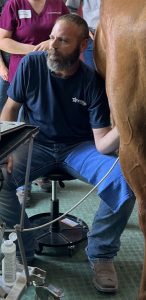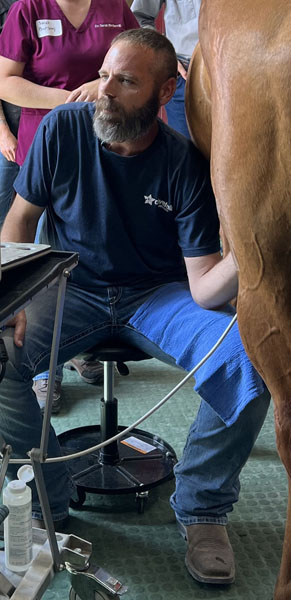 JODY WAGNER, DVM (JUNE 20, 1977 - AUGUST 8, 2023)
Dr. Jody earned his Doctor of Veterinary Medicine from Auburn University College of Veteriniary Medicine. Jody first came to Coosa Valley Equine Center in June, 2002 - over 21 years ago directly after graduation. Since then, he has seen and worked for thousands of horse owners and seen and worked for thousands upon thousands of horses. Everything from that "emergency same day" Coggins you forgot you needed to being across the surgery table from Dr. Murray for that flipped over large colon at 4AM Christmas morning - that one is hard to forget with his kiddos waiting to open packages and we are just hanging fluids in recovery. There were a lot more of the "He is just lame somewhere and I don't know where..." and "He can't hold his left lead..." and "I just saw the swelling last week and Bute hasn't fixed it..." Many of you, when asked who your vet is, said "I use Dr. Jody". He planned to keep helping horses and their owners for years to come. He certainly did not see his career nor his earthly life coming to an end before he reached a lot more of the goals he had set. The horse community was important to him as he was important to them. There will be other horse docs to come along, more horses to be seen and more horse owners to be helped, but the loss of Dr. Jody does leave a void in our horse world and our horse industry. Please keep him and his family in your hearts and prayers.
In his memory, the family requests donations to Alabama Veteran-Dovetail Landing, 11534 Stemley Road Lincoln, AL 36096 or donate online at https://alabama-veteran-2.snwbll.com/dovetail-landing.
Coosa Valley Equine Center will be remembering him in this manner as well.
Dedicated Equine – Referral medical and surgical center
Care, Dedication and Compassion
For more than 36 years, our veterinary and technical support staff at Coosa Valley Equine Center has provided the most advanced medical and surgical services for your horse's well-being. We are in our best position ever to assist you in your equine pursuits by helping the horse owning community to be the absolute best stewards of the creature we serve – "the horse". You can count on Coosa Valley Equine Center to treat and care for your horse with leading edge technology, intense dedication, and the appropriate compassion your horse deserves.
The vision, Coosa Valley Equine Center, was developed by Dr. Ed Murray and wife, Sandra, in 1970's as an equine veterinary practice with emphasis on ambulatory service in north central Alabama. Coosa Valley Equine Center has since evolved into a full-service referral center dedicated to both medical and surgical care for horses. The clinic is centrally located in Alabama, 20 miles East of Birmingham, AL and 100 miles West of Atlanta, GA, just off I-20 at exit #156 with three more US highways within just miles of the clinic. This location and highway system allows Coosa Valley Equine Center to provide care to all of Alabama and its adjoining states. Call 205-338-1111 for details!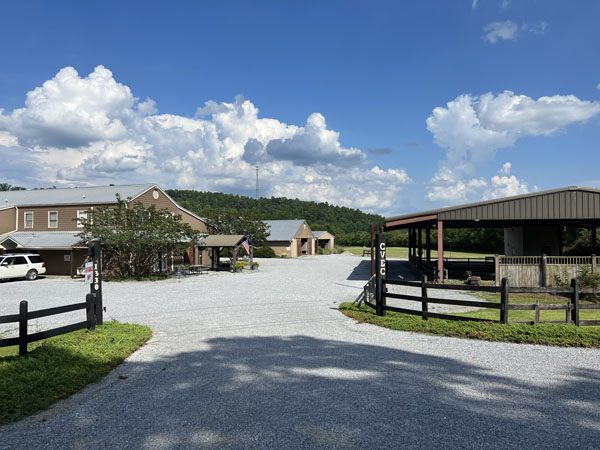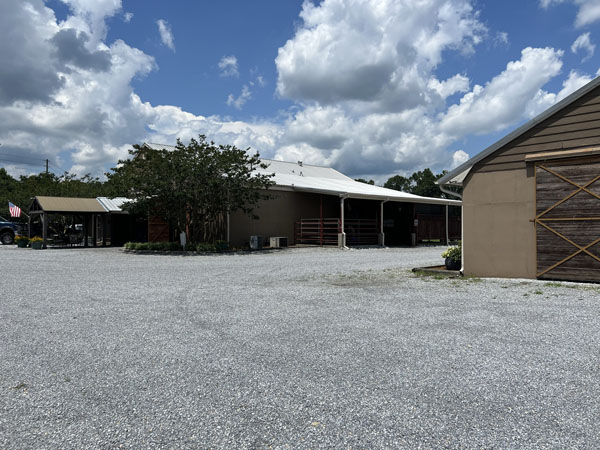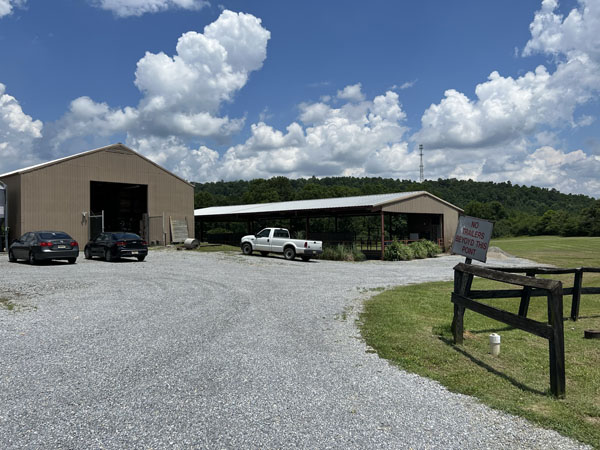 What Clients Say About Us
Google Review:  Uniquely Different Tails
Coosa Valley Equine Center is absolutely amazing! The talent and care is evident in literally the entire team every time that I visit the practice! They truly care about the horses and the owners! Tons of love and respect!!! 
Google Review:  Kevin Cosma - Local Guide
Offers everything you need for equine care. Doctors are extremely knowledgeable and accessible.
A very reputable practice that is known throughout the southeast.
Google Review: Amber "Amber Rain" Mathewson
Dr Jody is very kind and caring. He helped make my horse's final hours as comfortable as possible and handled the situation with compassion.
Google Review: urbancowboy
Definitely best vet service I have ever experienced.. The entire staff was knowledgeable and just amazing!!
They are second to none.
Google Review: Autumn Watrous
Dr. Jody Wagner is amazing. After seeing other lameness vets, he was able to pinpoint what was going on with two of my horses in a timely and efficient manner. His team is also extremely helpful and friendly.
Google Review: Kaylene Prather
This is a world class equine facility in Alabama. None equals their care and reputation.
Google Review: Vickie Howton
We were treated with the most respect and Cisco was treated with the best care possible. Thanks to all staff, especially the vets that showed up at 8:30 on a Saturday night. Yall are Awesome!
Coosa Valley Equine Center, PC
Our Hours:
Monday - Thursday: 8AM - 4PM CST
Friday: 8AM – 2PM CST
Saturday - Sunday: Closed
Urgent/Emergency After Hours Available
Our Location:
1330 Mineral Springs Road
Pell City, AL 35125
205.338.1111
100% Equine – medical and surgical care including performance evaluation